Over the course of the financial year 2020-22, when COVID-19 struck globally, GHRC BSES MG Hospital offered to be converted into a COVID hospital and has treated over 2500 patients out of which 39% were from the general category and the other 61% COVID patients were inclusive of private and another government subsidized circular for treating COVID patients – Annexure C.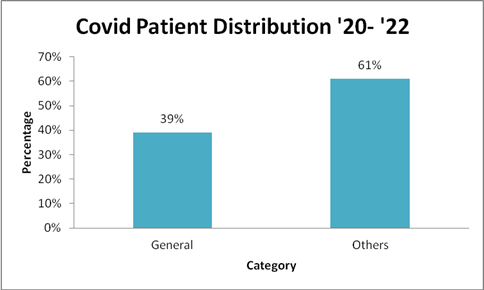 Efforts Taken:
The Oxygen line was increased in all beds.
Arranged oxygen concentrators of 5 liters and 10 liters
Increased jumbo cylinders.
Purchased PPE consumables specific to corona patients
Purchased Bipaps and Ventilators
Arranged separate entry exit for Covid and Non-Covid patients by providing barricades, separate lifts, etc
Recruited additional 33 Health care workers (including doctors) to cope with the flux of Covid patients
Training given to staff for treatment protocols
Training given to all staff for Covid appropriate protocols
Training given to security staff for maintaining separation of Covid and Non-Covid patients' entry and exit.
Doctors consulting with COVID patients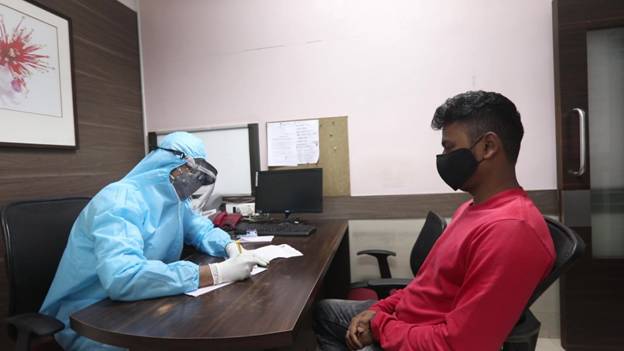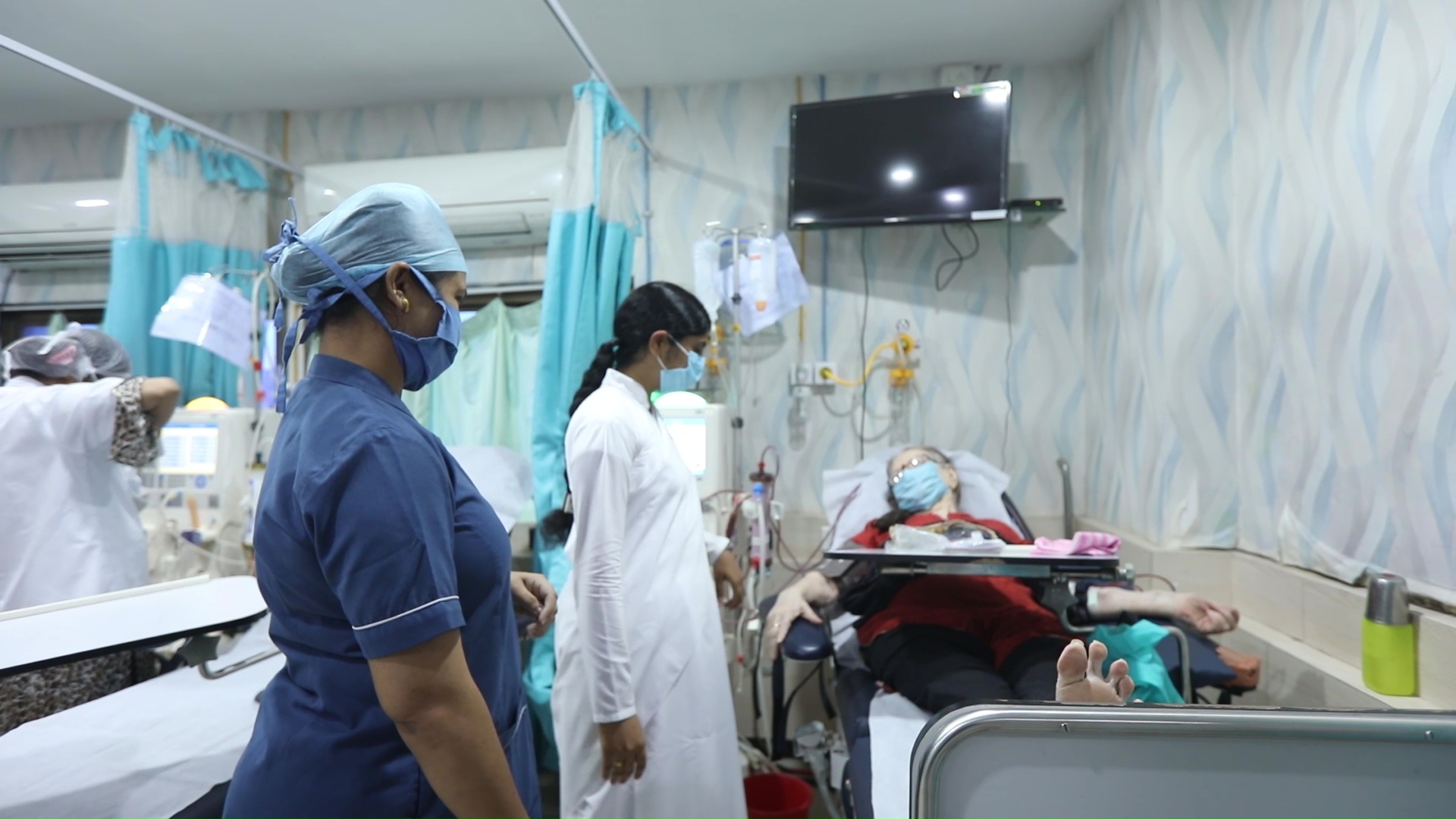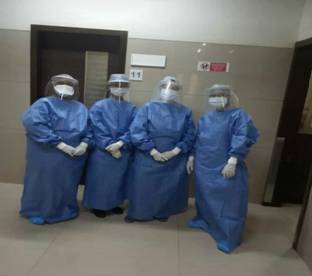 3rd Floor ICU during COVID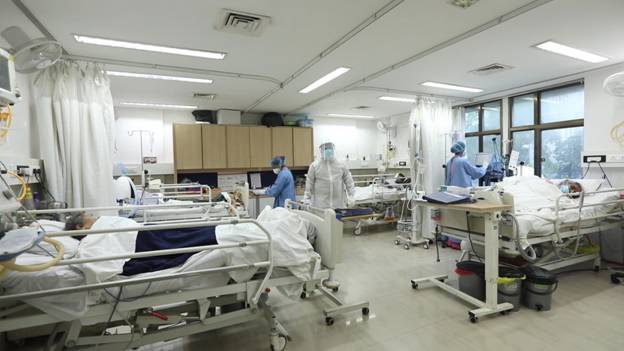 Pathology Department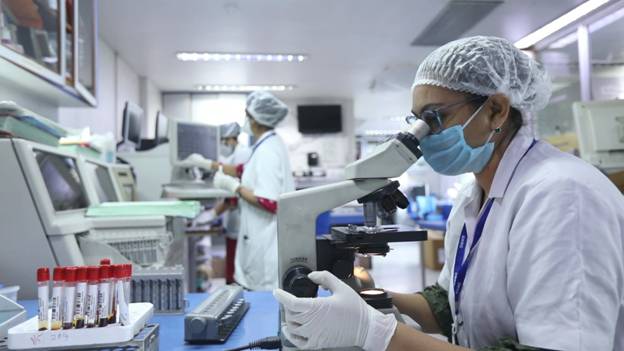 Vaccination Drives Conducted by GHRC BSES MG Hospital
GHRC BSES MG Hospital started its vaccination drive on 1st April 2021.
Initially, the vaccination doses were bought from BMC ( MCGM) and administered to Health Care workers and senior citizens. According to government norms and regulations- the hospital started its vaccination drive in a phase-wise manner – with the vaccines bought from BMC- the hospital vaccinated close to 2500 beneficiaries.
The hospital then decided to buy 24000 doses directly from the Serum Institute of India.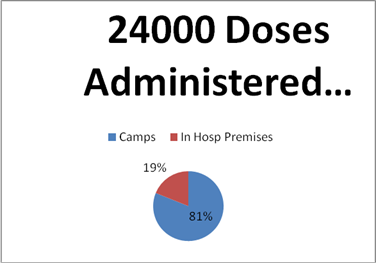 These 24000 doses were self financed.
Camps were held in Corporate, Housing Societies, and even in the Palghar District of Maharashtra
GHRC BSES MG Hospital has continued vaccinating beneficiaries of the state after purchasing further self financed 15000 doses from the Serum Institute of India.
In all, GHRC BSES MG Hospital has vaccinated over 41,500 beneficiaries in-house and in camps – corporate and rural in the year 2021.
Some of our beneficiaries include:
Bhaitya and Associates
Protera
Bayview LLP
Holiday Inn
Bank of Baroda
Orient Technologies
Viraj Industries
Lions Club
AU Bank
Next Gen
Ekta Trinity
Housing Societies
Corporate Vaccination Drives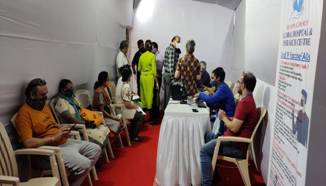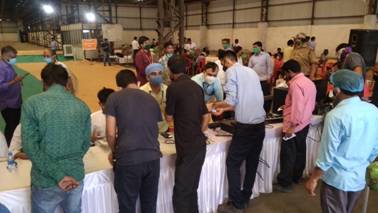 Due to the decrease in the number of Covid patients, the hospital submitted its request to the local authorities for conversion to a non-covid hospital in March 2022 to better serve the other non-convenient group.
The patient admissions were largely limited to COVID patients and hence the performance report for the year 2020 reflects a drop in surgeries and deliveries.
Awards and Recognitions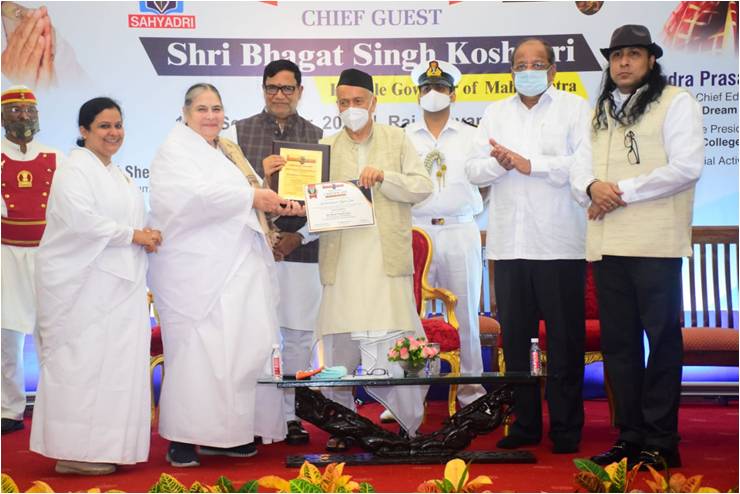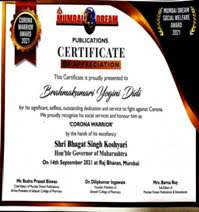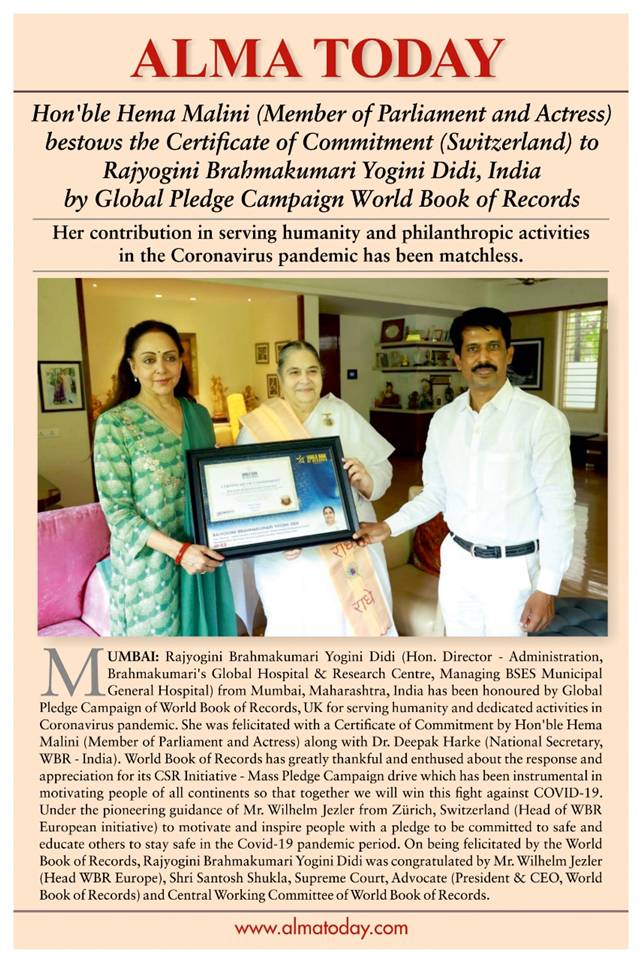 The hospital became a Covid Hospital in May 2020 hence deliveries/ operations/ OPD were affected.
But as we entered the new year of 2022, where a majority of the population was vaccinated and the pandemic had subsided, we saw more patients come in for deliveries. The hospital supported 66% of deliveries with various financial subsidies.