Founding Father

BRAHMA BABA
Brahma Baba, born into a humble home as Lekhraj Kripalani in the 1880s, was the son of a village schoolmaster. Lekhraj was brought up within the disciplines of the Hindu tradition. After different jobs, he entered the jewellery business, later earning a considerable fortune as a diamond trader. He was the father of five children and a leader within his local community, known especially for his philanthropy. In 1936, around the time when most people at his age start to plan their retirement, he actually entered into the most active and fascinating phase of his life. After a series of deep spiritual experiences and visions, he felt an extremely strong pull to give up his business and dedicate his time, energy and wealth to laying the foundations of what later would become the Brahma Kumaris World Spiritual University.
Between 1937 and 1938, he formed a Managing Committee of eight young women and surrendered all his property and assets to a Trust administered by them.
Who we are ?

BRAHMA kumari"s
Brahma Kumaris, officially known as 'Prajapita Brahma Kumaris Ishwariya Vishwa Vidyalaya' is a worldwide spiritual movement dedicated to personal transformation and world renewal. Founded in 1936 in Hyderabad, Sindh (then a part of undivided India) by Prajapita Brahma, Brahma Kumaris has spread to over 137 countries in 5 continents of the world and has had an extensive impact on all sections of the society. It is working as an international NGO, associated with the United Nations Department of Public Relations. The organization is committed to help individuals transform themselves, based on the understanding of their true, spiritual identity, which transcends their mere material existence.
It supports the cultivation of a deep collective consciousness of peace and of the individual dignity of each soul. In 1950, this spiritual group relocated to India, and found place in the beautiful Aravalli Ranges of Mount Abu in Rajasthan. From there, the seed of spiritual knowledge sown, grew gradually and the organization starting spreading its branches in different parts of the country. In 1971, the spiritual knowledge and practice of Raja Yoga spread overseas, with the first foreign centre in London.
A Holistic Approach
Values in Health Care: A Spiritual approach, personal and team development program for Healthcare Practitioners (VIHASA) is a modular training program developed by the core team of Healthcare Professionals.
It addresses an important gap in personal and team development by taking fresh value-based approach to their learning and practice.
Learn more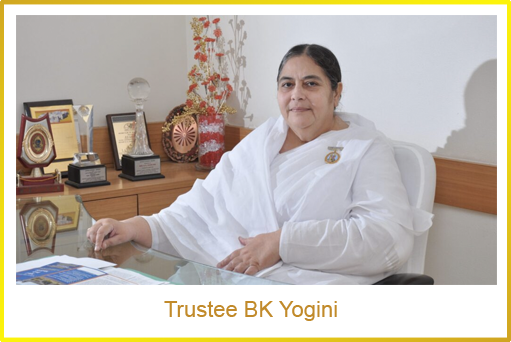 A Journey of healing with a Spiritual Touch